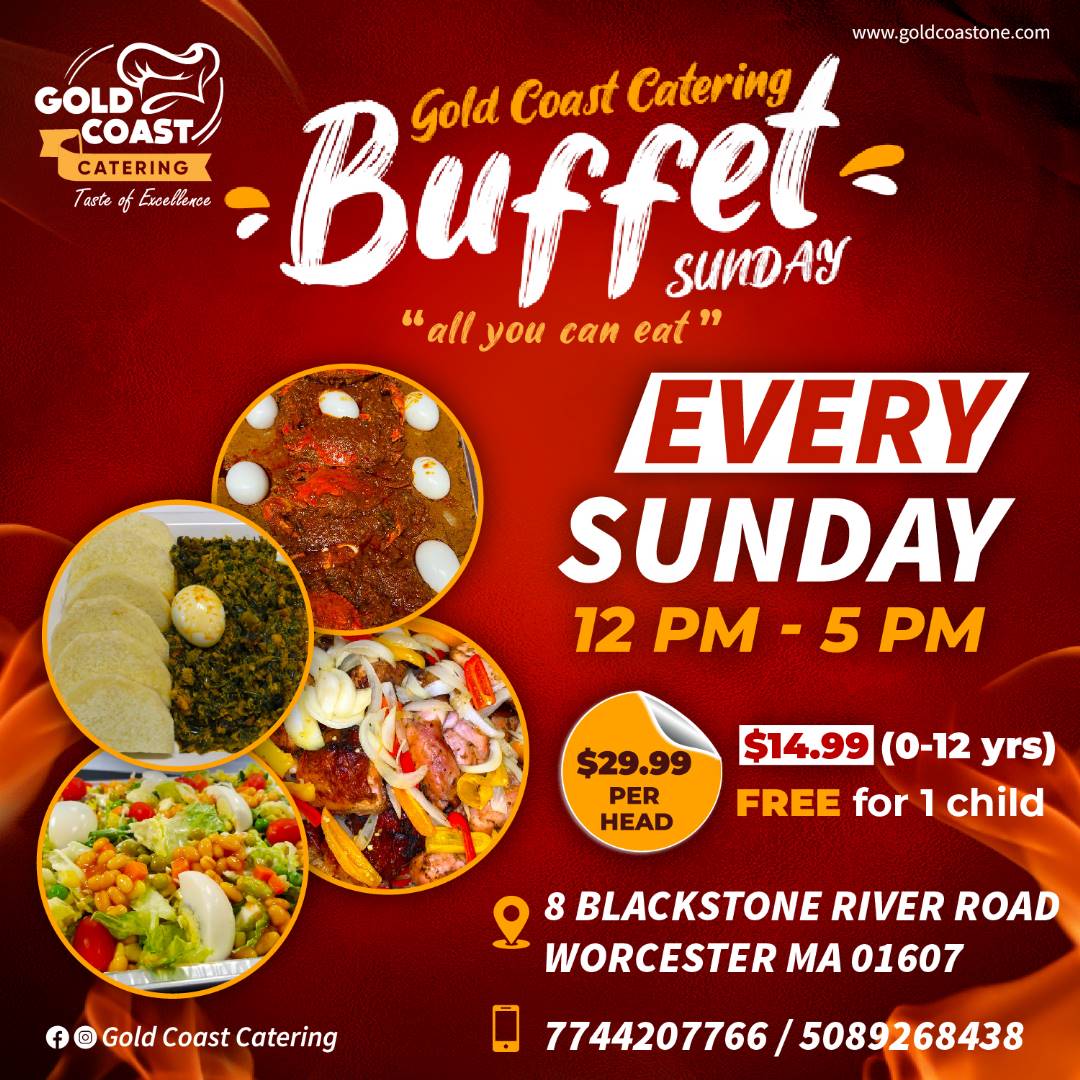 Gold Coast Buffet Sunday
Indulge in a mouthwatering feast like never before! Join us at our exclusive paid ALL YOU CAN EAT (EAYC) event, where flavors come alive and culinary dreams come true!

Bring your loved ones and friends and enjoy a delicious selection of African dishes that1 are sure to satisfy your taste buds. We also offer take-out orders at the buffet for your convenience. Come and savor the taste of excellence with us!
THIS AND EVERY SUNDAY IS BUFFET SUNDAY!